Welcome to Deccan Dental - Orthodontic braces clinic Pune.
DECCAN DENTAL clinic welcomes you!
We're glad you hand your dental health & Orthodontic braces concerns to our skilled hands. We'll make sure to deliver the best possible healthcare to all our patients! Of course, we always complement our main services with a customer service oriented approach.
We sincerely believe that visiting a dentist shouldn't be a frightening or stressful experience! We provide an equally comfortable experience of relaxation for all our young and adult customers! Also we providing painless orthodontic braces and shorter duration of treatment is our key expertise. Everything we do is aimed at making you feel comfortable, While we take care of your oral healthcare!
When it comes for designing a perfect smile we have all modalities and different treatment options at affordable cost. another important factor we manage very well at deccan dental is duration of braces treatment; we do all possible effoerts to minimize it so that you don't have to carry metallic smile for years. All in all we got it all under control at our Deccan Dental!
We invite you to explore the information about our dental office on our website! Feel free to read our terms and conditions and all the additional info we have posted here.
Once our customer, you will be leaving our dental clinic with a bright, wide smile!
If you are searching for Best Orthodontist in Pune, Dentist in Pune, Teeth whitening in pune, Teeth whitening and root canal in Pune, Teeth bridge in Pune, Teeth crown in Pune, Denture in Pune, Dental teeth implant in Pune, Root canal in Pune, wisdom teeth in Pune then your search ends here. Dr. Priyanka Soakar is one the best dentist in Pune for Teeth whitening, Lingual orthodontic braces treatment, Regular orthodontic braces, Invisalign treatment etc.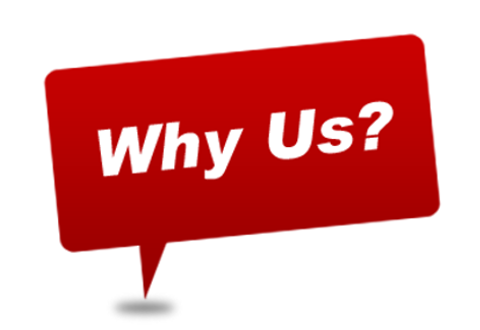 Orthodontic is highly predictable successful treatment. Depending upon the malocclusion (bad bite) or irregularity of patient, Orthodontic treatments may occur in three different steps.

There are so many benefits of correcting misaligned teeth. Straight & clean teeth are pleasing to look at and improve self-confidence. The perfectly aligned teeth enhance the biting, chewing and speaking functions of the jaw. There are several types of irregularitie like:

Overbite – The overlapping of lower teeth by upper teeth.
Underbite – is a condition in which the lower teeth and jaw protrude in front of the upper teeth.
Crossbite –This is a lateral misalignment of the dental arches means some of the upper teeth may close inside the lower teeth rather than on the outside.
Overcrowding – The teeth that are not lined Up properly means some adult teeth are incorrectly and become rotated.
The Stages Of Orthodontic Treatments :

The Orthodontic treatment takes time between six to thirty months to complete.Treatment time will be depend upon the classification of the malocclusion also on the type of dental devices used to correct it and perseverance of the patient
Stage 1 : Planning Stage

The orthodontist makes diagnosis to realign the teeth in the most effective and proper way.The first several visits may result of the following evaluations:

Dental Evaluations: Dental problems tend to go hand in hand. The main motto of this evaluation is to ensure that the dental issues are completely under control before treatment begins.
Bite Impression : Bite registration is taking an impression of a patient's upper and lower teeth in the bite position to assist in the making and fitting of crowns, dentures etc.
Panoramic X-rays : X-rays are for viewing potential complications or pre-existing damage to the jaw joint. X-rays also allow the orthodontist to see the exact position of each tooth and its corresponding roots
Computer generated images : Such images allow the orthodontist to examine how specific treatments may affect the shape of the face and symmetry of the jaw.
Photographs : These are to take "before, during and after" position of teeth to assess how treatment is progressing, and the impact the treatment is having on the patient's face shape.



Stage 2 : Active Stage

Orthodontist will recommend custom orthodontic device(s) to gently move the teeth into proper alignment. Removable devices are an alternative to fixed braces. Examples of removable devices include the Invisalign system, headgear and facemask. These devices are designed to be worn for a specified amount of hours each day to expedite treatment.

Whatever the orthodontic device, the orthodontist will regularly adjust it to ensure adequate and continual pressure is being applied to the teeth. It is essential to visit the orthodontist at the designated intervals and to call if part of the device breaks or becomes damaged.


Stage 3 : Retention Stage

When the teeth have been correctly aligned, fixed braces and removable devices will be removed and discontinued. The most cumbersome part of the orthodontic treatment is now over. The orthodontist will next create a custom retainer. The goal of the retainer is to ensure that the teeth do not begin to shift back to their original positions. Retainers need to be worn for a specified amount of time per day for a specified time period. During the retention phase, the jawbone will reform around the realigned teeth to fully stabilize them in the correct alignment.
Our Dental Services
Dentist in Pune Provides Dental Care Services for You!
Copyright © 2017 DECCAN DENTAL. Privacy Policy
Design & SEO by Hemworld